"FLEET MORE THAN 60 TANKERS"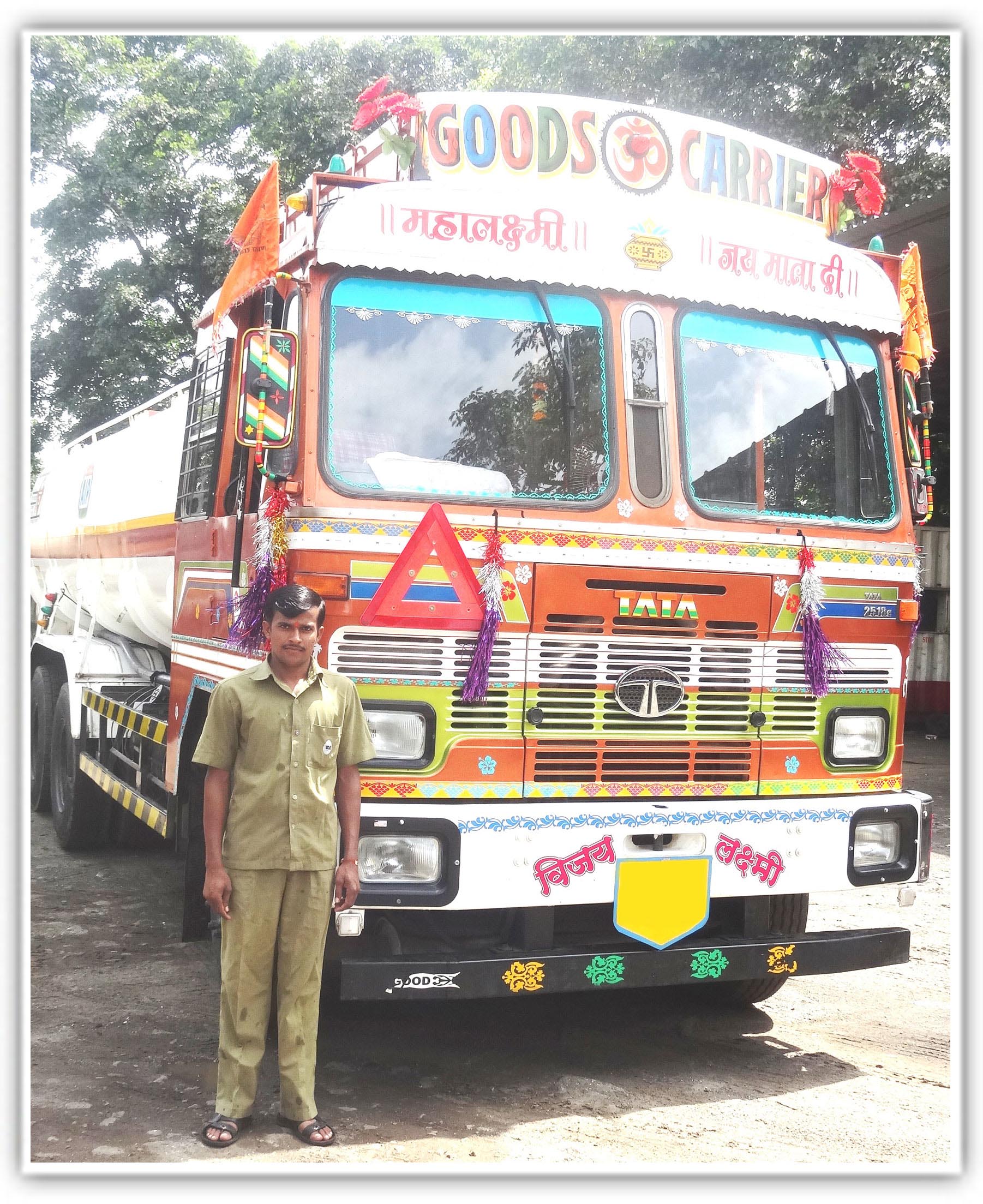 Our USP
In this industry, where the scope of adulteration & theft is very high, we empower our customers to monitor their fuel 24 x 7.
The Transportation Practices of DMK, are in line with industry-leading practices, which enable total accountability of the fuel transported, as well as the mode of transport which drastically reduces the leakage and dropout of fuel.
DMK has complete control on working of the Vehicle Managers (Drivers) through our Satellite Tracking system, viz. VTS (Vehicle Tracking System), which enable real-time tracking at every stage, right from the pick-up of material from our location till its destination is reached.
We believe that a happy employee brings great amount of productivity in the work and therefore have introduced Ac cabins for some of our dedicated vehicle managers.
We treat our Vehicle Managers with great dignity and also take care of skill management by providing timely trainings related to technical aspects.
We designate each of our drivers as 'vehicle managers'. With professionally trained, dedicated vehicle managers we boast a team of professionals who're committed in delivering and maintaining purity of the supplied product at your doorstep.
By employing proficient vehicle managers and training them constantly we ensure that the required consistency in their performance is maintained. With constant technical and behavioural training, our vehicle managers are competent, efficient and dynamic.
OUR STRENGTHS
Own fleet of more than 60 Tankers of various capacities ranging from 10KL, 17KL, 22KL.
Fleet Movement Management through Live GPS system.
Excellent Tanker Conditions.
Excellent back office support.
Timely Communication.
Consistency in Supplies.
Reduction in consumption of the end users due to strict adherence to quality, quantity & purity of material.
Excellent Financing ability to fund the due requirement of the material.
---