DMK Petrotraders & Carrier Private Limited is fully engaged in systematic transportation & material supplies of Furnace Oil, LDO & HSD for corporates & blue chip companies for oil fire requirements.
An ISO 9001:2015 certified organization; DMK has an unerring record of serving the furnace industry for the last 25 years, thanks to its in-house reliable transportation facility, ethical work practices and error-free logistics system. With a 15-year experience in Furnace Oil Transport, we are now proposing quality standards and ethical and sustainable practices, which would help any customer of Furnace Oil save money and earn profits. Our next objective is to be a universally reputed and responsible organization focusing on Fuel & Energy Conservation.
We believe in providing assurance to our end-to end users and have a vision to improve our services with each passing year. We maintain a constant check over the quality of our products and constantly try to improve our strategies and applications that are implemented to trade various oil and petroleum related products. Strict adherence to the business ethics and belief in long term business association are the basic aspects followed by us.
Due to the supply of high quality product and dedicated efforts of our diligent team members we are able to establish strong business relations with big Corporate companies like with M/s. Tata Steel Ltd. , M/s. ISMT Ltd. etc.
We at DMK are very particular towards social issues and our CSR projects entails education of girl child for each of our Vehicle Managers and also look after the basic amenities required in the education sector like uniforms, school shoes, stationary etc.
OUR VISION
We believe in improvising and enhancing the quality of our services and help our customers to ensure that they are provided end to end complete solutions through our dedicated and good quality services. Over the time we aim to expand our services and plan to become the topmost player of the oil industry.
OUR MISSION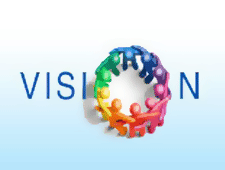 We aim to achieve our vision of bringing in quality services to each of our clients through showcasing supreme consistency in our work in terms of our supplies as well as the purity quotient of all our products.
---
TRUSTWORTHY SERVICES


We are having a renowned name in delivering good quality Furnace Oil, Light Diesel Oil and High Speed Diesel to our clients both in India.

GOOD QUALITY PRODUCTS


We offer deep assurance to our clients in terms of providing them with good quality and 100% pure products. Ensuring that the quality of our product remains constant from scratch till the time it reaches you we are the best certified petroleum company.
EXPERIENCED TEAM OF PROFESSIONALS


We at DMK comprise of highly skilled and dedicated team of professionals who provide constant support and commitment inorder to bring out the productive services to the clients. Each of our team member is having an unmatched expertise to ensure quality in our solutions. Under the guidance and supervision of our team experts who are industry pioneers we are a company with a difference.
---